Weinland Park - Columbus's Urban Community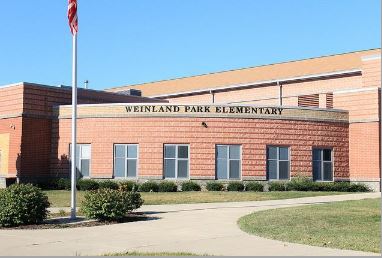 Weinland Park is a small urban community located about 5 minutes north of downtown Columbus. It borders N High St on the west, The Train Tracks on the east, E 11th Ave to the north and E 5th Ave on the south. It's pretty much a square plot filled with residential neighborhoods and the two main roads that run north and south through the community: Summit St and N 4th St.
Weinland Park provides the community with a variety of neighborhood events and clean-up crews each month. The association even has a monthly newsletter highlighting local events, businesses and neighbors. This summer, Weinland Park hosted the National Night Out Festival with music food trucks, entertainment and fun for the whole family. Sign up for the newsletter to be a part of this community and not miss any events.
More on Weinland Park
Weinland Park began over 90 years ago and originally served those that commuted into downtown via the streetcars. Over the last couple of decades, Weinland Park has increased in jobs from major and private companies and investments to improve home renovation and new construction. Today, Weinland Park Is a collaborative effort of mixed-income neighborhoods, community centers and schools.
At the center of the neighborhood are parks and green space as well as the Weinland Park elementary school, the new Schoenbaum family center in early childhood education laboratories.
Weinland Park Community At the northwest corner of this community is a large shopping facility complete with Barnes & Noble, the University bookstore at the corner of Ohio State University, and several restaurants, shops, bookstores, nightclubs and boutiques. South along E. 5th Ave. are also shops and restaurants and easy access to Interstate 71 to the east.
There are two distinct Associations that support Weinland Park: The Collaborative and the Civic Association. The Civic Association is designed to proactively engage in all community facilities working together to improve the quality of life. This includes area residents, property owners, business owners and their employees as well as many religious organizations. The Civic Association meets every fourth Wednesday from 6:30 PM until 8:30 PM at the family center located at 175 E. 7th Ave. The collaborative partners with more than a dozen agencies and organizations in order to learn what people believe is best for their neighborhood. This is a joint effort to meet the needs of residents and business owners within the neighborhood.
Weinland Park Homes & Real Estate
Homes and properties within this community range from about $120,000-$300,000 depending on size and condition. There are also several businesses or commercial building opportunities in this area so finding a real estate agent that knows the neighborhood, the properties and the market is highly recommended for Weinland Park.
Surprisingly, there is also land for sale if you're looking to build a home or subdivided property within this community. The majority of homes are multifamily properties and condominiums but there are some historical or vintage style properties that started about $180,000 depending on their condition.
The Weinland Park Community is a wonderful place to call home and because it's just outside of Columbus you have easy access north and south and east and west to a variety of neighboring communities, neighborhoods and of course, downtown. If you're interested in learning more about the community or would like a list of all current properties for sale with in this neighborhood please give us a call today.
Contact a Weinland Park Realtor®
Images by FunkBrothers Flickr Commons