Homes Near OSU (Ohio State University)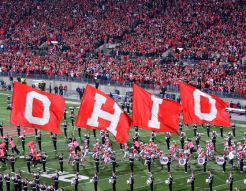 Ohio State University or OSU is headquartered in Columbus but has many campus extensions across the state including Stone Lab, Lima, Marion, Newark, and Mansfield. The main campus is located along Olentangy Freeway just north of downtown Columbus. home of the Buckeyes, Ohio's most beloved team, Ohio State University offers over 175 majors, hundreds of specializations and minors, and the opportunity for a double major.
OSU creates in-depth studies for business, healthcare and science technology, engineering and math academies. The school was established in 1870 and has been ranked among the top 20 national public universities and in US News and World Reports 2013 as "America's best colleges".
With over 12,000 courses offered each year and a total enrollment of over 63,000 students, and over a half a million living alumni, finding a home, job, or residents close by the school is of primary importance to many residents. The campus itself is over 1700 acres and features over 450 buildings. The main campus is one of America's largest and most comprehensive and the school itself features innovative academics to attain world-class status, particularly in critical areas such as global climate change, cancer research and advanced materials that feed and fuel the world. All that being said, if you're planning on attending OSU, being on the staff or faculty of the campus, you may be interested in a permanent residence within walking distance were close by. The school stretches from N. Star Road on the west to N. High St. on the east and from Homes near OSUAckerman Rd. in the north to King Avenue in the South. At the southern end is the Ohio State University Medical Center so finding residence close by may also be of concern to those that work or practice at the medical center.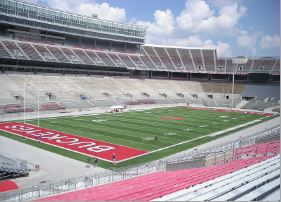 There are plenty of off-site apartment buildings and complexes throughout the neighborhood such as the Chambers and the Meridian. But there are also beautiful single-family homes for rent or multi-family properties perfect for investments, renting out, or short-term occupancy.
** Home prices for properties around Ohio State University start at about $120,000-$400,000. The average price in this area is about $150,000. The University District is located on the east side of the campus with many neighborhoods and home prices from $130,000-$430,000. *Check with current prices for exact numbers
On the east side of the campus, there may be a little bit longer of a drive, bike ride or walk because most of in the residential neighborhoods are located northwest in communities such as Mountview Place, Upper Ridgeview, North Arlington, Monticello, and College Hill. These home prices start at about $150,000-$600,000.
South of the medical center home prices to rise as you get closer to downtown Columbus. Home prices here start about $160,000 depending on location and amenities. To $900,000 this would be the neighborhoods of Dennison Place and South Campus
On the west side of the river (also the west side of Highway 315) are the neighborhoods of Fifth by Northwest and University View. These properties start about $80,000-$250,000.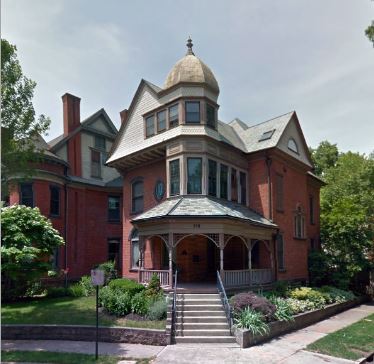 North of the campus are communities such as Knolles Thomas, Northmoor, Riverview and Brentwood Park. There are dozens of properties for sale at any given time throughout both sides of Highway 315 and the Olentangy River. These home start about $160,000 and reach as high as $700,000 on average. The median home price for this area is about $200,000.
The homes around OSU were built between the early 1900s to about 1970. However, you may find some new construction homes on lots with the derelict properties torn down and rebuilt.
Larger brick facilities, buildings, historical homes and trendy coffee shops are often the norm in these residential neighborhoods. If you're interested in learning more about homes within walking distance, bike riding distance, along public transportation routes, or anywhere around the Ohio State University feel free to give me a call today. I would be happy to send you a list of properties that match your search criteria and price range as well as your location.
Image By Michael Barera (Own work) [CC-BY-SA-3.0 (http://creativecommons.org/licenses/by-sa/3.0) or GFDL (http://www.gnu.org/copyleft/fdl.html)], via Wikimedia Commons